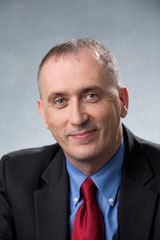 Senior Portfolio Advisor
Stephen has over 20 years of experience in the investment management industry. He founded his own firm in 2008 where he developed its core investment philosophy and research process. Prior, Stephen spent his career providing value-added counsel for institutional clients such as Foundations, Endowments and ERISA Plans for National Retirement Partners (NRP) and McDonald Investments.
Stephen has a BA in Economics from Cleveland State University. He obtained an Accredited Investment Fiduciary® (AIF®) designation which represents a thorough knowledge and ability to apply global fiduciary practices. AIF designees have a reputation in the industry for the ability to implement a prudent process into their own investment practices, as well as being able to assist others in implementing proper policies and procedures. He holds FINRA - Series 65 and 63 Licenses.